What Past Patient's are saying…
Testimonies come from a variety of unsolicited and a few solicited sources. If you are a current patient, testimonies will not be published until 6 months after you have stopped treatment.
If you would like to submit a testimonial or endorsement, send all submissions to kevinbecnel@gmail.com.
To review me on Healthgrades.com click on the following link.
Dealing with Cancer
I always thought I was reasonably mentally and emotionally competent at managing life's obstacles and hardships. I had lost loved ones, and had managed my mom's severe illness, and my own cancer. But I was overwhelmed recently when I was impacted by multiple circumstances which seemed out of my control with devastating outcomes. I lost both of my parents-in-law within 18 months, one to Alzheimer's, my job was under pressure, and my cancer, after surgery and radiation six years ago returned, along with a dim prognosis. Sadness, pessimism, and hopelessness permeated my days. I was discouraged and nothing positive penetrated my thoughts or feelings, not the love from my much-loved family, nor faith. Chemotherapy harshly impacted me. I felt physically lousy, too. I think I could not have been lower.
A dear and valued friend gave me the name and phone number of Kevin Becnel, a therapist. A little skeptical, and hesitant to talk with anyone about how I was feeling, I scheduled a session. I knew not all therapists are a good fit. Scheduling a session turned out to be the best action I could take and the help I received has been life changing and uplifting. Kevin taught me skills and gave me tools which I carry inside of myself to manage all that I face. Cancer and chemotherapy for the rest of my life are still my reality, but fear and suffering have been reduced to almost nothing. I no longer get sick with chemo because I have learned from Kevin how to calm my mind, body and nervous system during good times so I can tap into those skills when in medical and physical crisis. It is easy to talk with Kevin. He is supportive, understanding, and practically empathic. Kevin has helped me see new perspectives which positively affected my internal conversations with myself. I improved my communication and interactions with others, I am kinder to myself, and I face my life battle with cancer realistically yet with emotional, mental, and physical strength.
I now greet each day with optimism. I look forward to daily activities and social get-togethers. I accept I will have hard days related to cancer treatments, but I better manage them emotionally and those positive emotions influence me physically, too. I kept a journal of my sessions with Kevin. I reference it frequently. I have been given skills, and mental and emotional tools to use daily to better cope with all that I face. When I started with Kevin, as my therapist, I had no idea I was capable of reaching this current state. I am living a full and rich life, loving my family and good friends, active as much as I can be, and embracing the present, in spite of cancer.
Uncovering Trauma
Kevin helped me face and overcome a very difficult and traumatic life event. In the process of therapy, I discovered other events that happened long ago that were still plaguing me, robbing me of peace and contentment in my life. With very little time, and a combination of traditional and alternative therapies, we got to the root of these memories and experiences. With Kevin's help, I came to face them, understand them, and learn from them. The transformation was evident in my emotional, physical and spiritual well-being. Things may still trigger me, but I seldom get off kilter like before. I can deal with them when I am reminded of them and get on with my life. They don't stop me from enjoying my life, being productive, and continuing to grow. I have so much confidence in Kevin as a therapist. I would recommend him to anyone struggling with trauma, big or small. He is a life saver and he knows how to heal!
Surviving Extreme Trauma
Kevin has helped me walk through many layers of pain coming from extreme forms of trauma stuck in my subconscious.The severity of the trauma and its effects on me in daily life were so great that many therapists were either unwilling or unable to walk me through it. And yet, in Kevin, I found a man able and willing. He is ever present and constant in session, guiding, truly listening from the heart, having an ability to show depths of compassion and empathy that is rarely encountered — a man of patience and holding hope for me even when I was deeply hopeless, reminding me of the freedom that lay ahead. Truly he has helped save my life and I owe him a great debt of gratitude! Kevin is a man of the highest caliber.
Losing a Child
Kevin Becnel is a compassionate, caring therapist who has literally changed my life. Having experienced the loss of a child, I was consumed with grief, guilt, bewilderment and the sundry of mental anguishes that accompany such a profound and terrible loss. The traditional therapies I had previously experienced, for other issues, were long, arduous processes in which healing took a great deal of time. I am more than grateful that Kevin was able to assist me in quickly gaining some much needed relief and a sense of peace that has culminated into life-long results. Through working with Kevin, my recovery was faster than I had ever dared dream was possible. I feel so fortunate to have found him.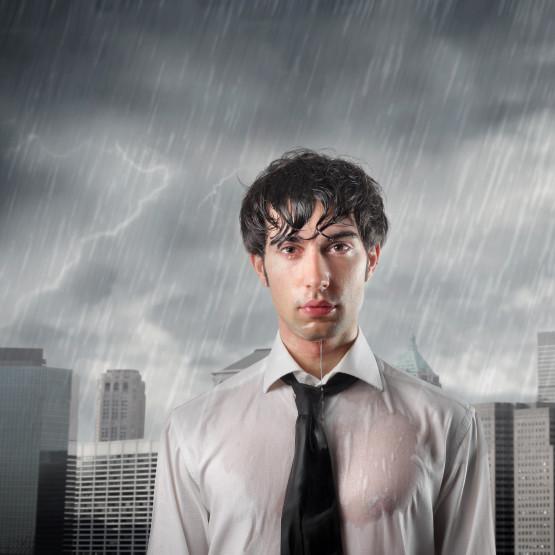 Coping with Life Challenges
My son was referred to Kevin just before he started eighth grade. He had been struggling with ADD and time management. Kevin ended up counseling my husband and me along with my son, and he taught us coping and self-management techniques. His combination of empathy, humor, and genuine caring made working with him a pleasure. We hadn't seen Kevin for several years when my son began experiencing problems while away at college. He specifically asked to go back to Kevin, knowing that Kevin would be able to help him through his crisis, and once again counsel him on ways to cope with a new set of challenges. We highly recommend Kevin and his holistic approach to mental health.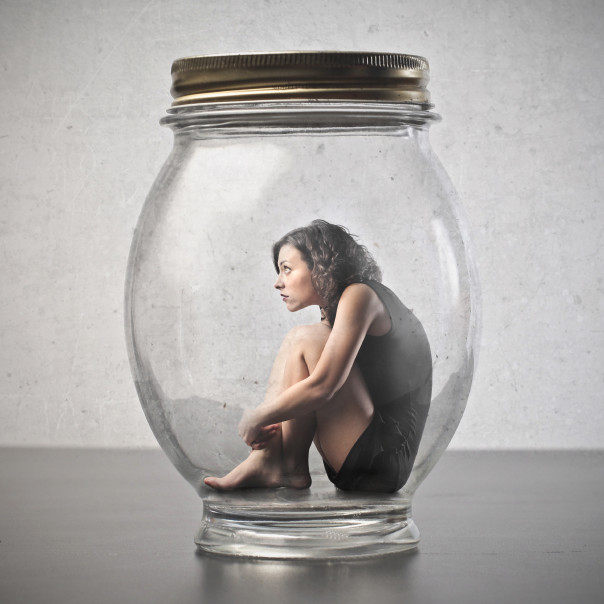 Taking Hold of Depression
Kevin Becnel has been my mentor, counselor, teacher. He is honest yet kind, knowledgeable and gentle. I am a 70 year old woman who has had to learn to believe in myself. I trust Kevin with my deepest thoughts and I appreciate his patience. Kevin has taught me that I have a responsibility in my healing. He uses meditation, exercise and and positive thinking in this healing. When I am stuck, he encourages me to investigate the true reasons for why I am in this dark place. When depression takes over, he reminds me I am loved by many. I recommend Kevin to anyone who needs a good listener and desires to learn the truth about themselves even when it's difficult to hear.
Managing AD/HD
As my "ADD" coach, your training, experience, insights, and compassion have empowered me to slay my Goliaths. By God's grace, I can see more clearly now the richness of my destiny. Yes, in a real sense the struggle will never be over. But you gave me skills, the perspective, and — most important — the encouragement, to get up and get back into the battle. Kevin, you may never know this side of heaven what a difference you are making in so many lives.
Navigating My Chaotic Life
Kevin has been my counselor, confidant and advisor for the past several years. He has been vital over the more recent years during my separation from my wife. He has enabled me to see the world in a different perspective; much different from the one sided view I tend to have. Kevin is a great listener who analyzes your worries and fears and offers a straight forward solution in a way that is never critical and very supportive. Kevin has helped me get over my fear issues and what if issues. I feel that not only is he great at what he does, but I can easily talk to him about my life in general. I would not go to anyone else to deal with my sometimes chaotic life. I would recommend him to anyone two needs help at times navigating through this life time.
Discovering Self
Kevin has helped me tremendously over the past months. For the first time in my life, I feel like I am becoming a "whole" person. With God and Kevin's help, I am discovering parts of myself (both good and bad) that I never knew existed. Kevin seems to be able to see the parts of myself I need to discover (and possibly change) and yet he waits for me to discover them on my own. I guess he knows when I am ready to deal with it, and it usually comes to the surface.
Kevin also has the ability to not take any "garbage" from me, but at the same time remain kind and not belittle me. I admire and respect that ability. I have never had anyone confront me in a way that I did not take offense to but Kevin found and practices one.
What impresses me the most about Kevin is that I learn as much by what Kevin does as by what he says. Kevin applies in his relationship with me much of what he teaches me to apply in my own life. It is like getting verbal instruction on what to do and then seeing it in action by watching how Kevin applies it in our counseling sessions.